QFT has a range of standard degas skids for both O2 and CO2 removal from various liquids with flows ranging from 1 gpm to 600 gpm with DO levels <10 ppb and CO2 below 1 ppm. With the modular designs of our systems we can eliminate engineering costs, reduce lead times and provide flexible solutions for all your degas needs. QFT is the leader in beverage deaeration skids with over 50 breweries in the US in Canada utilizing 3M Liqui-Cel gas transfer membrane technology to improve the quality and shelf life of their beer.
Gas Control is crucial in the beverage market which is why QFT has partnered with ProBrew in a series of inline carbonation and nitrogenation skids for the craft beverage industry, including juices, wine, cider, beer and even cold brew coffee. With our mobile compact design we utilize precise state-of-the-art, industry leading inline carbonation and nitrogenation system that delivers the most accurate, consistent, easiest and quickest in-line gas diffusion technology in the industry.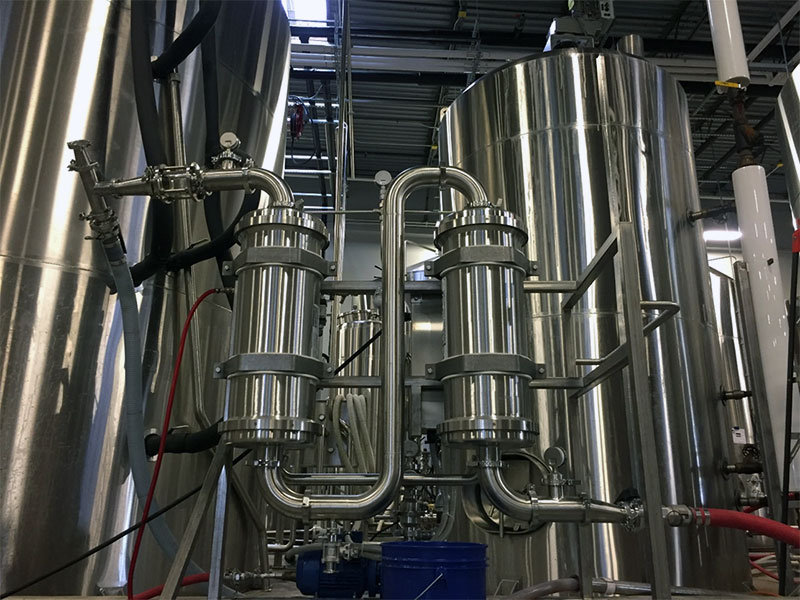 The revolutionary line of ProCarb systems provides breweries with a wide range of inline carbonation, inline nitrogenation, and centrifugal separation technologies that are saving brewers time, money and energy while delivering best-in-class carbonation, nitrogenation and clarification results.
ProCarb utilizing 3M Liqui-Cel technology is based on extensive research, development and the science of how gases like, CO2and N2 are absorbed into different liquids. ProCarb combines this know-how with world-class control technology into a reliable, easy to use, carbonation and nitrogenation system.
With our extensive knowledge and experience in the industry of gas transfer systems QFT can customize a skid to meet any of your dissolved gas control needs.
Learn more about QFT products and services or request your demo.
GET STARTED